Gostro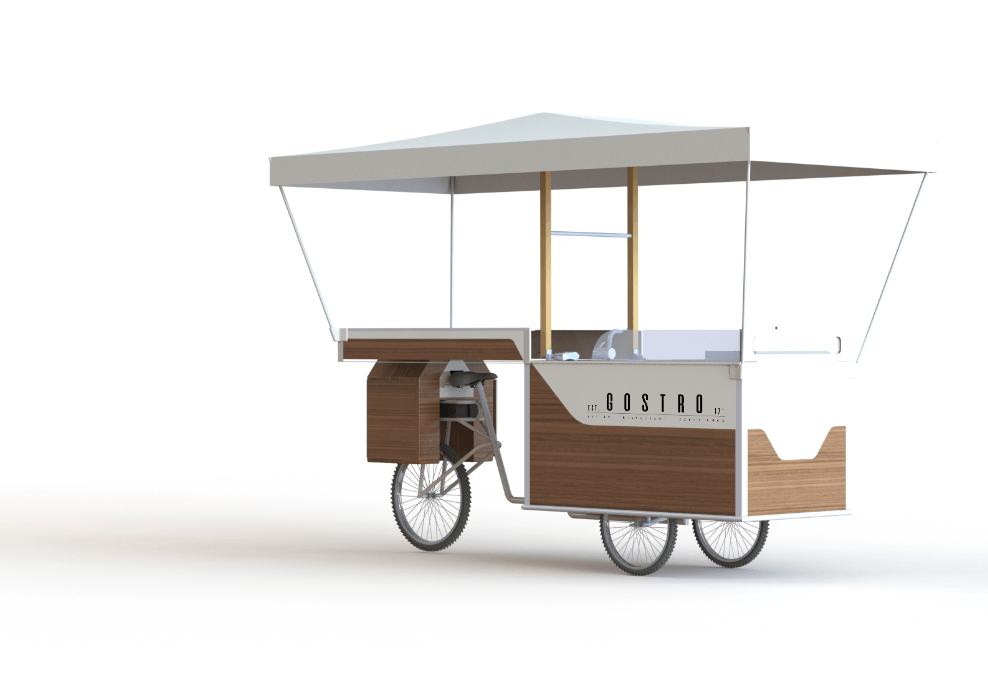 This product is an outdoor gastronomy station that can be used in different settings. The Netherlands is the perfect environment to implement gastronomy on top of the cargo trike, sort of a mobile restaurant. The context can be chosen by the restaurant that would purchase or rent it out from cargo bike manufacturers. In order to gain larger customer segments, the restaurant could be seen from different perspectives in centric streets around the city, squares, parks and etc., where it would be allowed to set up one of the food bicycles.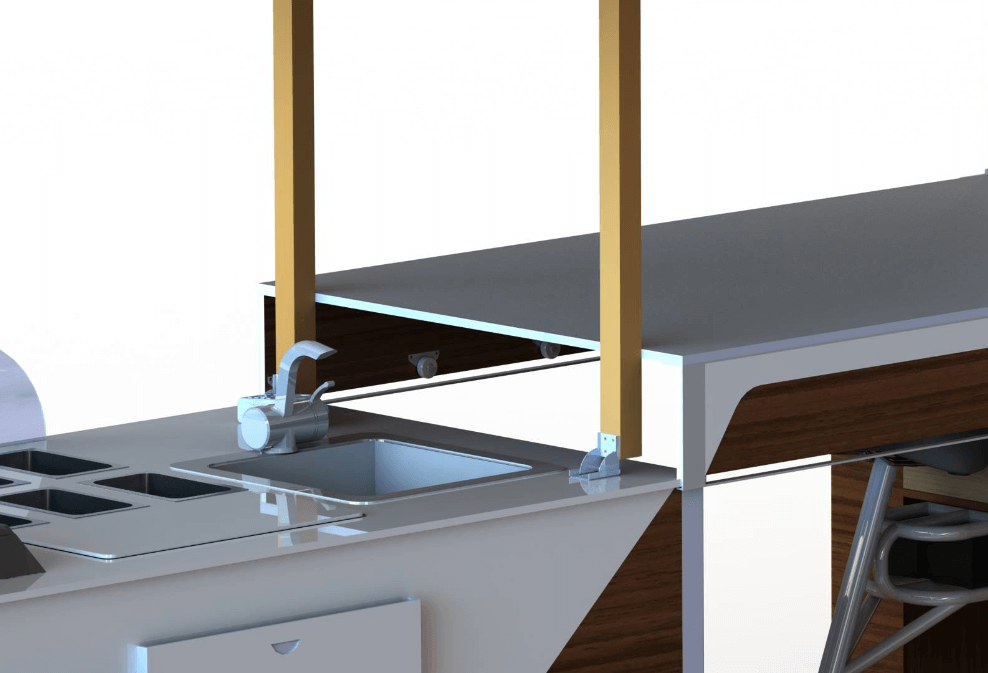 The product was designed in a way that allows the restaurant to have a flexible ground for brand identity customization. An analysis was made to understand the chef's interaction with the product thus giving him or her the advantage to decide on the cooking station setup. Another important aspect is the customer-to-product and chef-to-customer interactions . Usage testing was conducted and guided our design decisions regarding eating experience, food interaction and utilization of trash.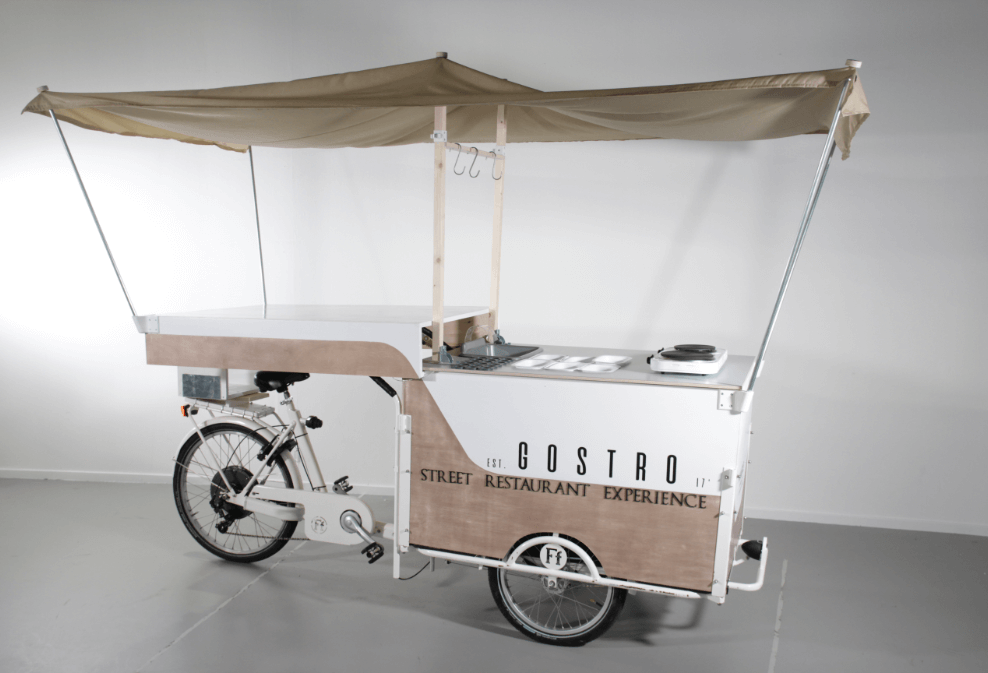 On the other hand, after desirability testing, we wanted to increase honesty in cooking and transparency between both chef and customer. That was a key factor to establish a strong connection between customer and restaurant, and make them trust the food they consume.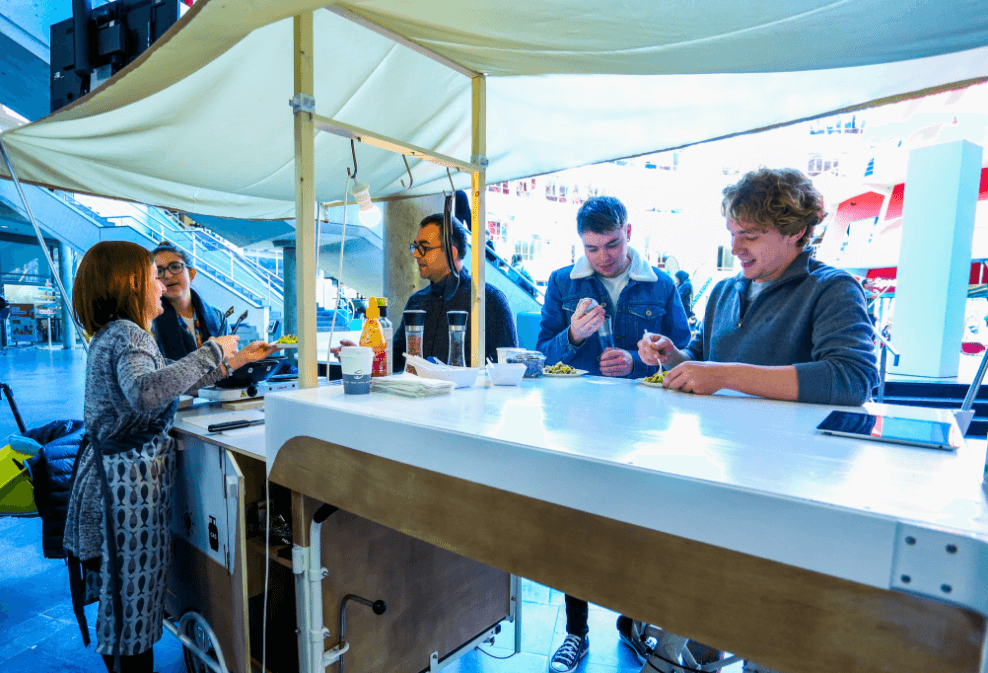 Project coordinator: Shahab Chi Design Team: Raissa Colonetti | Anton Lytvynenko | Justas Mockus | Marcel Peifer Partners: The Hague University of Applied Sciences | De Fietsfabrie